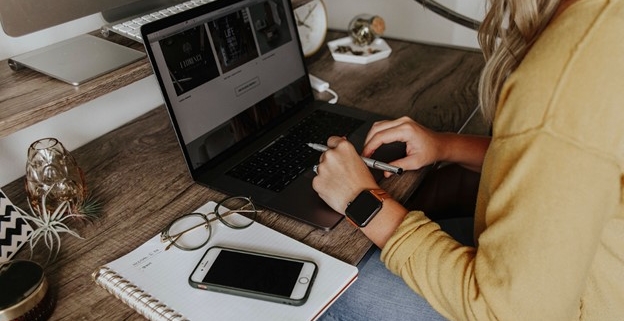 Home Network Security: Protecting Your Personal Space
With the recent increase in remote work environments, organizations and individuals alike should prioritize home network security to keep sensitive information protected outside of the office.
Home network security encompasses all devices connected to each other via the internet within a home, such as computers, smartphones, Wi-Fi-enabled baby monitors and cameras.
According to CISA (Cybersecurity & Infrastructure Security Agency), many home users share two common misconceptions about the security of their networks:
Their network is too small to be at risk of attack.
Most devices are "secure enough" as they come password protected right out of the box.
Cyber-attacks are not personal in nature and can occur on any size network, no matter how big or small!
Keeping software up to date, changing default passwords and utilizing advanced antivirus software are several ways to better secure your home Wi-Fi network. The biggest impact to the security of your network, however, comes from increasing the security of your wireless router. Below are a few tips to ensure your devices are as secure as possible.
Use the strongest encryption protocol available. Most routers and wireless networks come with several encryption languages, such as WEP, WPA, WPA2, and WPA3. Currently, the industry standard is WPA2, but WPA3 is becoming more widely available and is the most secure router configuration.
Change the router's default password. Factory default credentials are often easier to crack and should only be used for initial device install. Make sure to choose a password or passphrase that is difficult to guess and contains at least 15-20 characters.
Change the default service set identifier (SSID). SSID or "network name" is a unique name that identifies a particular wireless network. Default SSID typically identifies the manufacturer and/or type of device and can make it easy for a hacker to exploit any of its known vulnerabilities. When changing your SSID, be sure to use a name that does not identify you or your location.
Disable Wi-Fi Protected Setup (WPS). WPS lets you connect new devices to your network with the push of a button or PIN code. A numerical PIN is much easier to brute force than a unique alphanumeric passphrase and a lack of proper lockout policy makes an attack much more likely to occur.
Turn the network off when not in use. In cases of extended periods of non-use, it is a good idea to turn off your wireless router. Disabling the device while you are traveling or will be away from home minimizes your risk of attack.
Disable Universal Plug and Play (UPnP) when not needed. Plug and play software is designed to make it easier for devices like game consoles and smart TVs to access the web without a lot of extra configurations. Recent large-scale network attacks prove that hackers can use UPnP to bypass your router's firewall, take control of your devices remotely, and spread malware to other devices on your network.
Disable remote management. Most routers are configured to only allow access from a connected device on the network, however, some allow access from a remote system. Turning this feature off helps guard against unauthorized individuals accessing and changing your router's configuration.
You can access the settings for your router by entering the device's IP address into your web browser and using the administrative password to login. Most routers use a default IP of 192.168.1.1 or 192.168.0.1. For specific instructions on your particular device, see the device manual or contact your Internet Service Provider.
For more information on how more secure home networks and effective remote employee policies can impact your business, contact the experts at SST today.
Thanks to SST Operations Supervisor Ashley Henson for providing the content for this post. For other helpful blogs on security protection, visit additional resources below:
Meeting the Mobility Challenge: Securing Mobile Phones
IoT Attacks: How Hackers Take Advantage of Our Connected Devices
Cybersecurity Checklist: Is Your Organization Prepared?
https://sst.cpa/wp-content/uploads/2021/07/7.16.21.jpg
327
624
Kayla Gyempeh
https://sst.cpa/wp-content/uploads/2020/09/SST-Logo-Update_External_Green.png
Kayla Gyempeh
2021-07-16 14:58:42
2021-07-16 14:58:42
Home Network Security: Protecting Your Personal Space